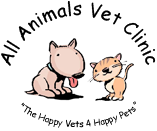 Pet Insurance Advice
• We will do our best to complete and post your form as soon as possible, however in busy times this may take up to 7 working days.
• Due to mounting administrative costs, we will now be charging an insurance administration fee of £11.50 for each claim form completed.
• We do not routinely take payment via direct claims to insurance companies, instead we ask that you make payment directly to us, and then claim back the fee's on your behalf. Direct Claims may be carried out in exceptional circumstances, but must be first authorised by the practice owner.
• When handing in your insurance claim form please ensure that the pet owner section has been completed to the best of your ability and that you have signed the form where applicable.
• We will complete the form and send it along with any relevant history and invoices to your insurance company, directly from the practice.
• You do not need to provide us with copies of any receipts or invoices from this practice, but if you wish to include claims from referral centres or out of hours care we will need an itemised receipt.
Important Information About Pet Insurance
Dear Client
Veterinary Medicine has, in recent years, become increasingly sophisticated. We are able to diagnose and treat many conditions that a few years ago would have remained undetected with often-fatal consequences, especially in the older pet. The down side of these advances is cost. It is not unheard of for treatment of a case to exceed £1,000.
One of the most distressing situations we find ourselves in, is where a pet's problem is curable but the cost is too high for the owner and the animal has to be put to sleep. A less serious situation is when the owner has to opt for the less than best treatment available for the pet due to money constraints.
• Be careful to check the amount of veterinary fee cover is adequate, over time a single illness can cost many hundreds of pounds.
• Check that there is no time limit on how long you can claim for each illness. Chronic conditions can go on for life not just 12 or 24 months.
• Check that your pet will still be covered in later years when he or she needs it most and that the premium in those years will represent good value.
What won't be covered. Like your household or car insurance, pet insurance also has an excess that you will have to pay on a claim. Vaccinations and routine treatment such as worming won't be covered.
Pensioner and Multi-pet discounts. Some insurers offer special discounts; pensioners and pet owners with several pets can make big savings.
Like the British Small Animal Veterinary Association this practice endorses the concept of pet insurance and we thoroughly recommend it to our clients. Our only interest is to ensure that we never have to compromise the quality of veterinary care on the basis of cost.
Please feel free to browse the selection of pet insurance leaflets included.
Regards,
Your Veterinary Practice Team