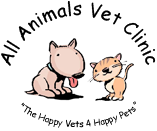 Staff at All Animals
Who's Who at All Animals?

An Introduction to your Veterinary Practice Team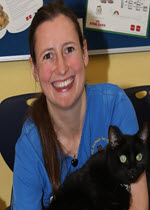 Lizzie Rigby graduated from Liverpool University in 1999. Lizzie worked within the Cheshire area for five years, taking sole charge of a practice there in 2000. Lizzie started the new All Animals team in January 2005, focusing on domestic animal veterinary care. She has been awarded an MBA from Liverpool University in July 2012.

Lizzie has two dogs, Peggy, a Staffordshire Bull Terrier and Stella, a German Longhaired Pointer. Eight cats - Bubbles, Nelson, Dermot, Otto, Pancake, Flapjack, Brownie and Jaffa.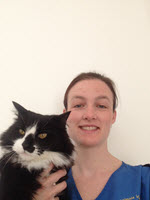 Louise, joined All Animals in May 2016 as a Registered Veterinary Nurse. Louise has previously worked at a referral Practice and has also been involved with student training. She has three cats called Alfie, Maggie and Ollie.